JEFF'S BIO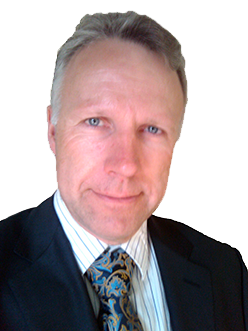 Jeff Stewart


E:


S: www.jeffs-net.net


Career Profile
IT Manager, desktop, server and network support engineer with many years experience in managing the day to day running of medium size companies' IT operations.

Competent in dealing with client problems in an efficient but friendly manner.

Able to deliver training to clients at every level, with experience in a wide range of commercial applications.
Key Competencies
Leadership     Manage staff and contractors, able to establish and maintain good business relationships at all levels.

Technical        Strong technical skills in a variety of commercial software with the ability to conduct individual or group training sessions.

Customer       Excellent communication skills, written and verbal and a very good listener.

Personal         Self motivated with the ability to work efficiently and effectively to resolve client problems.
Key Roles

IBM ATM Kiosk Terminals Support Engineer
Cullinan Consulting Group
2010 - 2011

PC Desktop/Server Support Engineer
Pro-Bit Computers
2009 - 2010

IT&T Manager
Try Youth & Community Services Inc
2000 - 2009

Account Sales Manager
Busi-Soft Computers Pty. Ltd.
1998 - 2000
Products Manager
Harvey Norman Computer Superstore
1997 - 1998


CAREER HISTORY
Company: Cullinan Consulting Group
Position: ATM Kiosk Support Engineer; November 2010 to April 2011


Summary: This was a hands on role, the primary function to refurbish, source parts and materials, manage staff, install deliver and test over 200 serviceable Money Gram Kiosks to 7-Eleven stores in Melbourne, Sydney and Brisbane, providing desktop support, infrastructure maintenance and asset management.
Company       Pro-Bit Computers
Position           Desktop Support Engineer; March 2009 to November 2010
Summary       This position provided the opportunity to continue my interest in customer service. The primary function of this position was to deliver a wide range of services including, desktop support, infrastructure maintenance and upgrades, first and second level helpdesk.